---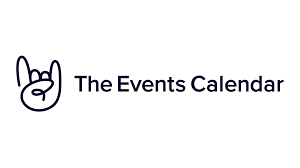 ---
Is VeaCommerce Membership Right For You?
Curious if VeaCommerce Membership aligns with your business goals? Our commitment to excellence means we value a personalized approach. Schedule a consultation to explore your unique needs.
Frequently Asked Questions
Welcome to our Frequently Asked Questions (FAQ) section, where we provide answers to common inquiries about VeaCommerce. Whether you're new to our platform or a long-standing member, this section is here to offer clarity and information about our services, membership, and how we can help you succeed in the digital landscape. If you have a question that's not covered here, please feel free to get in touch with us, and our dedicated support team will be happy to assist you.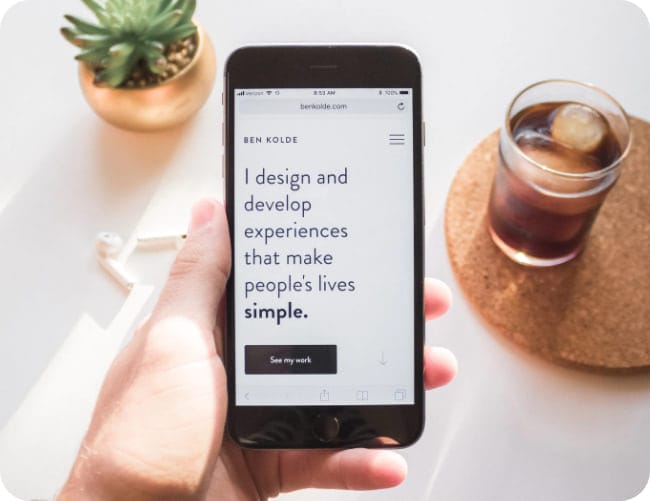 Becoming a VeaCommerce Member
To become a VeaCommerce member, you can visit our website and sign up for a membership. Once you're a member, you'll gain access to our range of services and resources.
VeaCommerce is a membership platform that provides a range of services for online businesses, with a primary focus on web development and digital strategy. As a member, you gain access to a suite of services that are tailored to your unique needs. We work closely with you to develop and execute strategies, design and develop websites, and provide ongoing support and maintenance.
A Website Membership, in the context of VeaCommerce, is a subscription-based service that simplifies and streamlines the process of owning and maintaining a website. With our model, we handle the complete website development process, from design to hosting, ensuring that your online presence is not only functional but also secure and up-to-date.

To become a VeaCommerce member, you pay a one-time fee when you start your membership. This fee covers the initial setup, design, and development of your website. In addition to this, you pay a monthly membership fee, which gives you continuous access to our hosting, support, and regular updates. This means you'll never have to worry about hosting, site maintenance, or keeping your site technologically current. It's all taken care of for you, allowing you to focus on growing your business and maintaining a dynamic online presence.

While we hate to see them leave, members can cancel their membership at any time. Our commitment is to make your online journey as seamless and hassle-free as possible.
VeaCommerce is unique in that we offer a one-stop membership platform that bundles a comprehensive set of services. This approach not only streamlines your experience but also provides cost-effective solutions. We also have an in-house IT support team and our own servers, ensuring that your website is in capable hands from design to ongoing support.
Currently, we do not offer a trial period for our membership. However, we do offer a satisfaction guarantee, and we're committed to ensuring that our services meet your expectations and deliver value for your investment.
VeaCommerce Membership Pricing
Each VeaCommerce membership plan employs a dual pricing structure to ensure transparency and cater to the various stages of website development:

One-Time Fee: The one-time fee covers everything from the moment you sign up until the completion of the User Acceptance Testing (UAT) phase. This fee encompasses the initial website setup, design, and development, ensuring that your site is crafted to meet your specific needs and requirements.
Monthly Fee: The monthly membership fee is a trigger for your site's official launch. It provides you with ongoing access to our hosting, support, and regular updates, ensuring your site remains in optimal condition. This fee represents the cost of maintaining your online presence, ongoing technical support, and continuous improvement.

By splitting the pricing in this manner, we offer flexibility and transparency in website development and management, allowing you to budget effectively and receive comprehensive support at every stage of your online journey with VeaCommerce.
Bundled services in VeaCommerce membership plans are a collection of integrated features, tools, and solutions designed to enhance your online presence and simplify your website management. These services are thoughtfully packaged to provide comprehensive support for different aspects of your online business. Here's how they work:

Comprehensive Solutions: Bundled services combine various components, such as web design, hosting, premium plugins, themes, and technical support, into a single package. This simplifies your online business needs by providing all-in-one solutions.
Customization: VeaCommerce offers multiple membership plans, each with different bundled services. You can choose the plan that aligns with your specific business goals and requirements. Whether you need a simple landing page or a full-scale e-commerce site, there's a plan to suit your needs.
Simplified Pricing: The dual pricing structure of each plan includes a one-time fee and a monthly membership fee. The one-time fee covers everything from initial setup through User Acceptance Testing (UAT), including design and development. The monthly fee ensures ongoing access to hosting, technical support, regular updates, and premium services.
Flexibility and Transparency: The dual pricing structure offers flexibility in budgeting, allowing you to access comprehensive services without a large upfront cost. It also provides transparency by clearly defining the costs associated with different stages of website development and maintenance.
Continuous Support: With bundled services, you receive continuous support for your website, ensuring that it remains secure, up-to-date, and functioning optimally. Premium themes and plugins, regular updates, and technical assistance are part of these bundled offerings.
Exclusive Benefits: Membership plans come with exclusive rights to use premium plugins, themes, and other services as long as your membership is active, enhancing the value you receive.

By choosing a VeaCommerce membership plan with bundled services, you gain access to a comprehensive and streamlined approach to managing your online business, simplifying your online journey and ensuring that your website continues to meet your evolving needs.
Your monthly membership fee covers a range of valuable services and benefits to support your online presence and ensure your website's ongoing success. This fee contributes to:

Website Hosting: We provide secure and reliable hosting for your website, ensuring it's always accessible to your audience.
Technical Support: Our dedicated support team is available to assist with any technical issues, bug fixes, or troubleshooting.
Regular Updates: Your website will receive necessary updates and improvements to keep it running smoothly and securely.
Premium Plugins and Themes: You have access to premium plugins and themes that enhance your website's functionality and design, enriching the user experience.
Security: We invest in top-notch security measures to protect your website and its data from online threats.
Content Management: Enjoy the convenience of a Content Management System (CMS) to update and manage your content effortlessly.
Training: We provide training to help you learn how to make small content and image updates to your website. This empowers you to take control of your website's content and make changes when needed.
Membership Benefits: As a VeaCommerce member, you'll benefit from the exclusive rights to use our premium plugins, themes, and services as long as your membership is active.

Your monthly fee ensures that your website remains in optimal condition and up-to-date, and it also equips you with the skills to manage and update your website content with confidence. Additionally, technical support is readily available whenever you need assistance.
Selecting the right VeaCommerce membership plan depends on your specific business needs and objectives. Our Launch package is perfect for a quick landing page, while the Growth packages are designed for businesses looking to expand their online presence. The Scale packages offer advanced features and marketing capabilities. To determine the ideal plan, consider your current requirements, future goals, and budget. If you're unsure, our support team is here to help you make an informed decision.
Website Ownership and Content
As a VeaCommerce member, you maintain full ownership of your website and its content. When you sign up for our membership, we design, develop, and host your website, but the ownership remains entirely yours. You have control over the content, branding, and data on your site. VeaCommerce is here to support you with your online presence, ensuring that your website runs smoothly and efficiently, but the ownership and rights to your website are always in your hands.
Yes, you can absolutely export your data from your VeaCommerce website. We utilize WordPress as our platform, and WordPress provides users with full administrative control over their websites. This means you have access to all the standard export and import features built into WordPress.

You can easily export your website's data, including posts, pages, media, and more, using the standard export tools available within your WordPress dashboard. This feature ensures that you maintain control over your content and data, even if you decide to transition to a different hosting provider or platform. We're here to support you through this process and answer any questions you may have about exporting your data.
We understand that you might have invested in premium themes and plugins that come bundled with our VeaCommerce packages. These premium themes and plugins are licensed to VeaCommerce, and your membership provides you with exclusive rights to use them on your website during the active subscription.

If you decide to cancel your VeaCommerce subscription, you can export your website's content, ensuring you retain ownership of your text, images, and data. However, it's important to note that premium themes and plugins are part of our service and will remain with VeaCommerce. In such a scenario, if you choose to host your website elsewhere, you may need to repurchase any premium themes and plugins from their respective providers for use on your new hosting platform.

We are committed to helping you with this transition, and our support team can guide you through the process of reacquiring premium themes and plugins, ensuring your website maintains its functionality and design, even on a new host.
Yes, you can cancel your membership at any time. We believe in providing flexibility to our members. However, we recommend discussing your specific situation with our support team to explore potential alternatives before cancellation.
Membership Benefits
VeaCommerce is designed to benefit businesses of all sizes and industries. Whether you're a small business looking to establish a strong online presence or a larger enterprise seeking to optimize your digital strategies, our services are adaptable and scalable to meet your needs.
The results vary depending on your unique business goals and strategies. We work closely with you to set expectations and key performance indicators (KPIs) for your projects. Many of our members have reported significant improvements in website performance, lead generation, and overall online presence.
VeaCommerce takes website security and performance seriously. We have an in-house IT support team that installs, configures, maintains, and supports your website on our own servers. This approach ensures your website's uptime, security, and performance are closely monitored and optimized.
You can contact our support team through our website's contact page, or you can send us an email at support@veacommerce.com. We also offer 24/7 support for urgent technical issues.
WordPress
WordPress is an open-source platform, which means it's not tied to a single vendor and offers accessibility and adaptability. This ensures that our members have the freedom to work with their website, whether they choose to continue with VeaCommerce or explore other options. Below are some additional compelling reasons why we've chosen WordPress as our platform:

#1 CMS: WordPress consistently holds the title of the most popular CMS in the world. Its extensive plugin library, user-friendly interface, and active developer community contribute to its top status.
Ease of Use: WordPress offers a user-friendly Content Management System (CMS) that empowers our members to easily manage and update their website's content, even without technical expertise.
Versatility: WordPress is incredibly versatile, making it suitable for a wide range of websites, from simple blogs to complex e-commerce sites. It accommodates various business needs.
Customization: WordPress allows for extensive customization, ensuring that your website reflects your unique brand and vision. You can choose from a vast selection of themes and plugins to tailor your site to your exact requirements.
Community Support: WordPress boasts a vibrant and extensive community of developers and users who continually contribute to its growth and development. This means your website benefits from the collective knowledge and innovations of this vast community.
Search Engine Optimization (SEO): WordPress is well-known for its SEO-friendly features, helping your website rank better in search engine results, which is crucial for online visibility.
Scalability: Whether you're just starting with a simple website or planning to expand into a complex, multi-page site, WordPress can scale with your needs.
Security: WordPress provides a secure foundation, and we enhance that security further to protect your website and data from potential threats.

By using WordPress, we ensure that our members have access to a robust, user-friendly, and highly customizable platform that supports their online business goals effectively.
Enter your email address below to subscribe to our tasty newsletter.